2023 Holidays: Is Your Business Ready for Last Mile Delivery Solutions?
Business Solutions
12 mins read
•
Fri, Apr 14, 2023
Many businesses are opening their doors to welcome back customers and kick off Easter festivities – but is your business ready for peak order volumes?
With Holidays just around the corner, now's the time to re-evaluate last mile delivery logistics solutions. Last-mile overall operational efficiency is key during busy holiday seasons like this one, from transportation route optimization to investing in more advanced automation technologies.
The advantages of incorporating parcel lockers into existing last mile delivery logistics solutions can save you a lot of hassle and ensure customer expectations contentment during increased parcel traffic over this special period.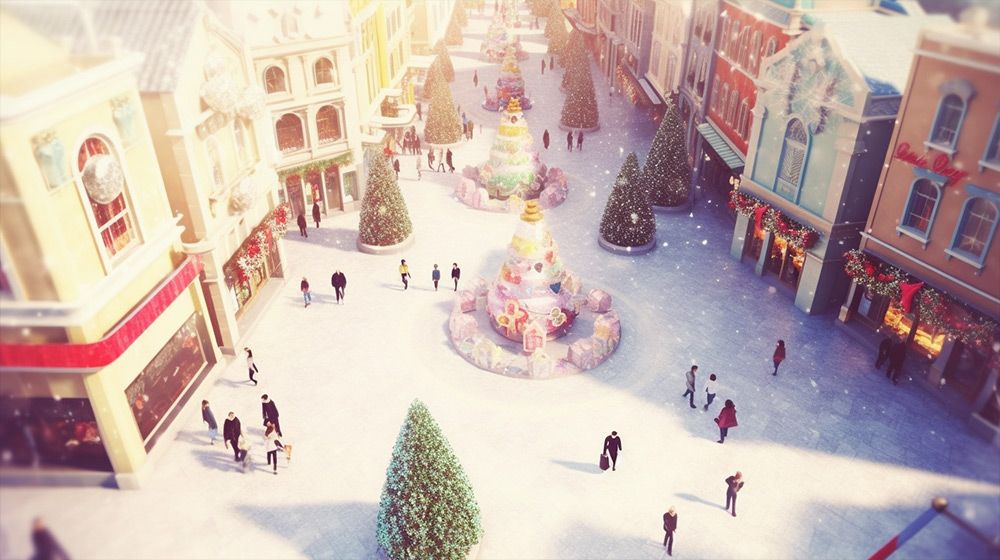 As we prepare for the 2023 Holidays, dive deeper into how modern-day companies are managing last mile deliveries with our comprehensive guide on how businesses can effectively manage last-minute orders and provide exceptional service.
The Importance of Preparing for 2023 Holiday Deliveries
The holiday is one of the busiest times of the year for many businesses, and if you don't plan ahead, you could find yourself overwhelmed and unprepared for the surge in demand.
Planning early allows you to ensure that you have enough inventory, staff, and other resources to meet the needs of your customers.
The Annual Holiday Delivery Challenge: What Businesses Need to Know
When it comes to the holiday season, businesses need to be prepared for the holiday rush. The annual Holiday Delivery Challenge is no joke, and companies must have a solid plan in place to ensure timely and efficient deliveries to customers.
This means paying extra attention to last mile delivery logistics, delivery operations route optimization, and inventory management. You need to think about delivery routes, delivery vehicles, traffic congestions, service time, driver performance and find a logistics solution as well as control costs.
There's a reason why Easter is the second biggest holiday for candy sales after Halloween, and businesses that are not prepared could miss out on a significant amount of revenue.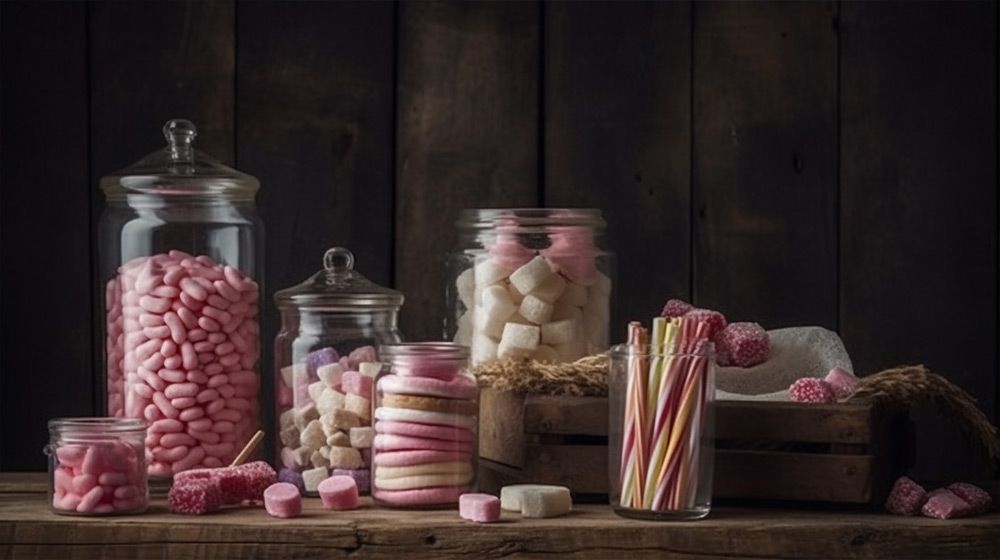 It's crucial to start planning early, communicate effectively with your team, and keep a close eye on inventory and delivery operations schedules. With a sound strategy in place, your business can handle the holiday rush and come out on top.
Assessing Your Current Last Mile Delivery System: Are You Ready for the Rush?
If you're gearing up for a big rush, it's crucial to assess your current delivery operations system to ensure you're prepared to handle the demand. Don't wait until the rush is already underway to realize that your system can't keep up with orders.
Take the time now to evaluate your last mile delivery process, from the efficiency of your packaging to the reliability of your carriers.
Are there any bottlenecks or areas where delays can occur? Are you able to track orders and communicate updates to customers in a timely manner?
By being proactive and thorough in your assessment, you can identify and address any potential issues before they become major problems, allowing you to confidently handle even the busiest of periods.
Parcel Lockers: The Solution to Streamline Holiday Deliveries
In today's digital age, more and more people are embracing online shopping. However, the convenience of home deliveries also comes with its own set of challenges. Especially during the holiday season, when package volumes are at an all-time high, it can be frustrating to wait for a parcel to arrive at your doorstep.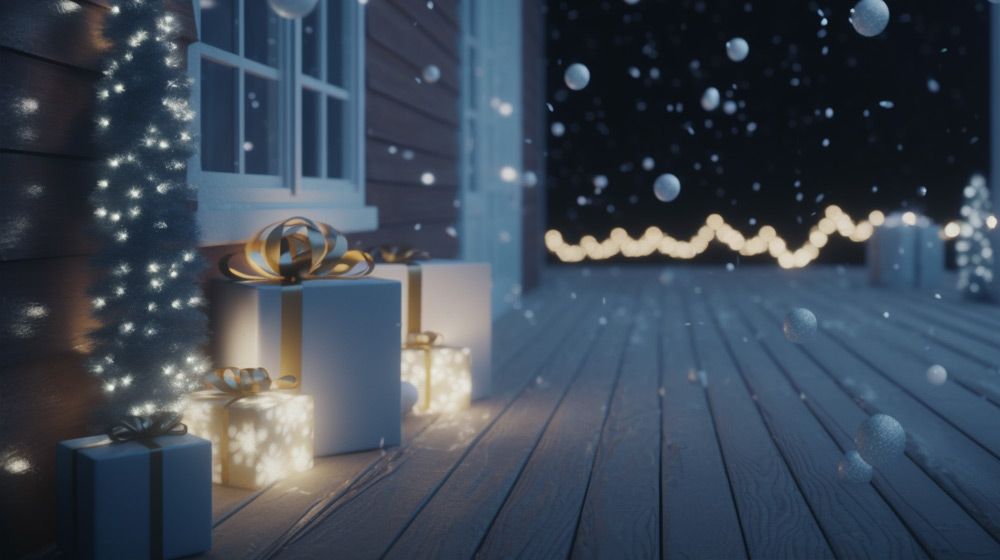 This is where parcel lockers come in.
These smart storage units provide a secure and contact-free way of receiving packages. By utilizing easy-to-use software and modern technology, parcel lockers streamline the delivery process and eliminate the need for in-person interactions with delivery personnel. Same day delivery has never been more easy than with parcel lockers!
Whether you're a busy professional, a frequent online shopper, or simply someone who wants to avoid the holiday delivery rush, parcel lockers offer an efficient and stress-free solution to your delivery operations needs.
The Benefits of Parcel Lockers for Couriers, Retailers, and Online Businesses
Parcel lockers are a game changer for couriers, retailers, and online businesses.
With the rise of e-commerce, package deliveries have skyrocketed and traditional delivery operations are no longer efficient.
Parcel lockers provide a secure and convenient solution for everyone involved
Couriers are able to drop off packages at any time, eliminating the need for time-consuming and expensive redeliveries or failed deliveries. Delivery delays and traffic congestion can also be avoided to ensure timely delivery and keep customers happy.
Retailers benefit from increased customer comfort as their customers are able to pick up their packages at their own convenience in the same day of the delivery or in the next, at their closest delivery points. The delivery experience is more friendly to the buyer and offers a competitive advantage over the traditional door-to door delivery method which is very time-consuming.
Online businesses can increase their shipping options and reach a wider audience by utilizing parcel lockers. Overall, this innovative technology streamlines the last mile logistics delivery process while saving time and money for everyone involved.
How Parcel Lockers Improve Customer Satisfaction During Peak Seasons
Parcel lockers are quickly becoming an essential tool for businesses during peak seasons, and for good reason. By implementing parcel lockers, logistics companies can provide their customers with a level of convenience and efficiency that was previously unattainable.
Rather than waiting in long lines or struggling to coordinate delivery times, customers are able to pick up their packages at any time that is convenient for them. This not only improves customer satisfaction but also helps businesses to streamline their operations and improve their delivery time.
Some parcel locker manufacturers offer along with the smart lockers, a delivery management software that will increase the delivery speed, allowing for advanced route planning, efficient customer communication through mobile devices with the help of real time notifications from the delivery driver when the package has reached the final destination.
In short, by utilizing parcel lockers, companies can provide their customers with an unparalleled level of service that is sure to keep them coming back time and time again.
Integrating Parcel Lockers: Adapting Your Business to Meet Demands
In today's fast-paced world, the customers expect convenience and speed. Integrating parcel lockers into your business is a step towards meeting these consumer demands and all the challenges that come along with a fast delivery experience.
A parcel locker is an automated self-service storage unit that allows customers to pick up their packages at a time that suits them and offers real time visibility and payment options for satisfying all the consumer demands. With parcel lockers the costumers know the delivery status of their package as they get proof of delivery from the carrier.
This means they no longer have to wait at home or work for a delivery, or worry about missed deliveries. By adapting to this growing trend, you can improve customer feedback, reduce the dependency on traditional delivery methods, and increase the efficiency of your logistics business.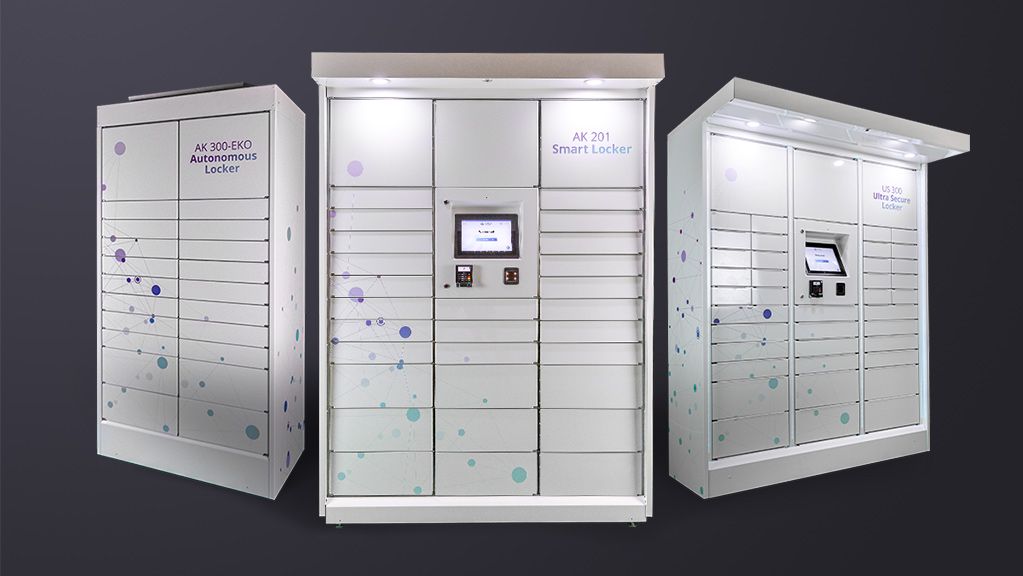 Don't get left behind - utilize parcel lockers to stay ahead of the game.
Technology Innovations: How Parcel Lockers Are Evolving
Technology is constantly evolving, and one of the latest innovations is the parcel locker system. These lockers are designed to simplify the entire process of delivering and receiving packages, providing secure, contactless delivery services options for customers.
This technology is particularly beneficial for people who live in apartments or have busy schedules, as it allows them to retrieve their packages at their convenience.
Today, parcel lockers are not just simple metal cabinets but dynamic last mile logistics delivery solutions that use advanced technology to ensure seamless delivery process and pickup.
With the rise of e-commerce, the parcel locker system is becoming increasingly popular as it revolutionizes the traditional last mile delivery logistic model.
As the technology behind parcel lockers continues to evolve, we can expect to see more efficient and effective ways of managing last mile deliveries in the future.
Global Trends: Parcel Lockers Gaining Momentum Worldwide
In an age where convenience is key, parcel lockers are emerging as a powerful player in the worldwide last mile delivery game.
With the rise of e-commerce and the increasing volume of packages being shipped globally, parcel lockers are gaining momentum as a safe, reliable, and efficient alternative to traditional delivery service.
These lockers can be found in various settings, from residential apartments to major transportation hubs, and allow customers to retrieve their items at any time, with minimal hassle. The ability to collect parcels at any time of day or night is a major drawcard for consumers.
With continued growth predicted, it's clear that parcel lockers are here to stay, marking a shift towards streamlined, customer-focused delivery services globally.
The ROI of Parcel Lockers: Investment vs. Long-Term Benefits
When it comes to parcel lockers, the return on investment is undeniable. While upfront costs may seem daunting, the long-term benefits far outweigh the initial expense.
By implementing parcel lockers, businesses can say goodbye to the hassle of package management and hello to increased efficiency and customer contentment.
Parcel lockers offer 24/7 accessibility, reducing the need for staff involvement and streamlining the delivery process.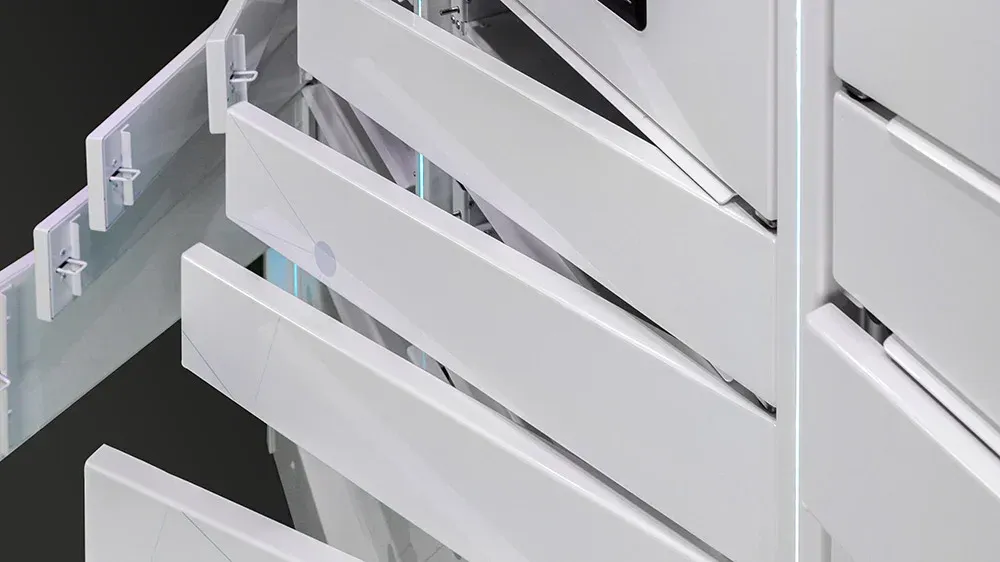 Customers can pick up their packages at their convenience, leading to higher satisfaction and a positive brand reputation. Additionally, parcel lockers provide valuable data analytics, allowing for better planning and forecasting.
While the investment may seem daunting, the ROI of parcel lockers is a no-brainer for businesses looking to improve operations and boost customer experience.
Marketing Your New Delivery Business Options: Promoting Parcel Lockers to Customers
As a business, it's crucial to keep up with changing customer preferences, and that includes providing more delivery options. Parcel lockers are one such option that can benefit both you and your customers.
Not only do they provide a secure location for customers to pick up their packages at their convenience, but they can also save you time and money on shipping process costs. However, implementing parcel lockers alone is not enough.
You need to actively promote this option to your customers to see the benefits. This can be done through various marketing strategies, such as social media campaigns, email newsletters, and in-store displays.
By highlighting the convenience and security that parcel lockers provide, you can appeal to customers and encourage them to use this delivery option. In doing so, you'll not only increase customer satisfaction but also improve your overall delivery efficiency.
Overcoming Potential Challenges in Adopting Parcel Lockers
When it comes to adopting parcel lockers, potential challenges may arise that could hinder their successful integration into your workflow. However, with the right strategies in place, these obstacles can be overcome.
One key factor is ensuring that your team is fully trained on how to use the lockers, including troubleshooting any issues that may occur. Additionally, it's important to communicate with stakeholders, such as vendors and delivery personnel, to ensure a smooth transition.
Take the time to assess your facility's layout and determine the most efficient locations for the lockers, and consider incorporating features such as security cameras and access controls to further streamline the delivery process.
By addressing and overcoming these challenges, implementing parcel lockers can lead to increased efficiency and improved customer satisfaction.
The Future of Deliveries: Parcel Lockers and Beyond
The future of package deliveries is upon us, and it's all about convenience and speed. Parcel lockers are becoming increasingly popular as a way to receive packages securely, without having to worry about missed deliveries or stolen packages.
These lockers are popping up in apartment complexes, office buildings, and even in designated public areas. But the future of deliveries doesn't stop there.
In fact, drone deliveries and autonomous vehicles are now being tested as ways to get packages to their destination even faster.
These futuristic methods may seem like something out of a science fiction movie, but they are becoming a reality.
Soon enough, receiving a package will be as easy as a few clicks on your phone and a quick trip to the nearest parcel locker or being greeted by an autonomous vehicle at your doorstep. The possibilities are endless, and the future of deliveries is looking bright.
Final Checklist: Ensuring Your Business is Ready for 2023 Holidays
With 2023 holidays fast approaching, it's crucial to ensure your business is fully prepared for the holiday rush.
From inventory to marketing, every step must be carefully planned to maximize profits and provide a great customer experience. Start by checking your inventory levels and ordering in advance to avoid any last-minute shortages.
Make sure your website and social media accounts are updated with all the latest holiday promotions, and consider offering special deals or bundles to entice customers. Don't forget to train your staff on any new products or procedures, and schedule plenty of employee coverage during peak hours.
By taking a proactive approach to holidays preparedness, you can be confident that your business will thrive during the holiday season.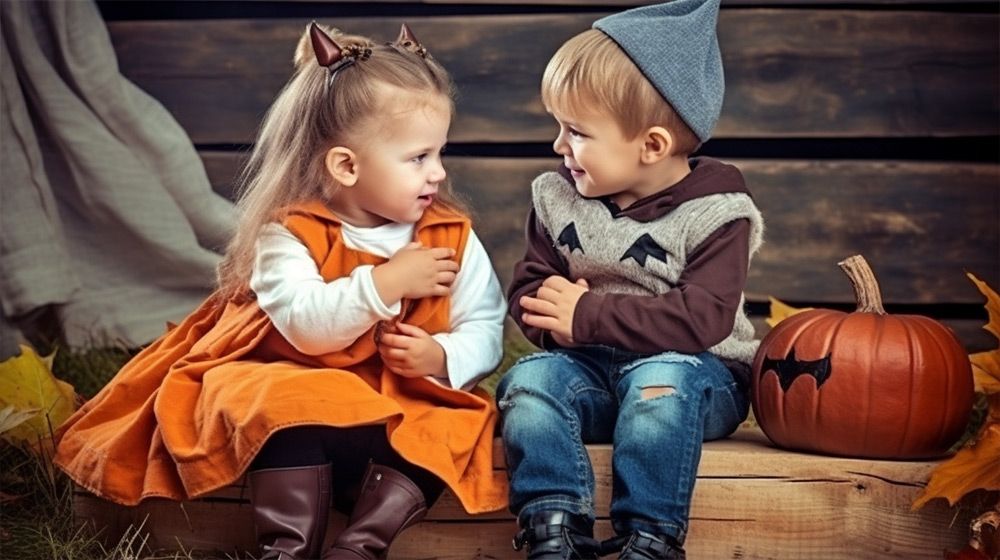 Conclusion: Embracing Parcel Lockers to Conquer the 2023 Holidays Delivery Challenge
The holidays are just around the corner, and with it comes a surge in online orders that could potentially overwhelm traditional delivery systems. However, we have a solution: parcel lockers.
By embracing these innovative delivery methods, we can conquer the 2023 Holidays delivery challenge with ease.
Parcel lockers offer a convenient and secure way for customers to receive their packages on their own schedule, while also reducing delivery times and costs for businesses.
With our assertive and detailed approach, we can shift the industry standard and pave the way for a more efficient and effective future of package deliveries.
Let's not wait until the last minute to take action - let's embrace parcel lockers and make this year's delivery seasons the smoothest ones yet.